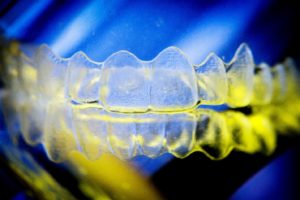 Do you wish your teeth were straighter? Misaligned teeth are not only unsightly, but they may also increase your risk of several oral health problems. Fortunately, though, modern dentistry offers a number of ways to straighten teeth, including Invisalign in Woodbridge. This innovative, convenient, and discreet treatment is suitable for many adults and responsible teens who want to experience the benefits of orthodontic treatment without the hassles of conventional brackets and wires. Are you thinking about investing in Invisalign? Learn why the end of the year is the perfect time to begin your treatment journey.
Dental Insurance Benefits Expire Soon
Orthodontic treatments generally cost a significant amount of money. It is only natural for patients to ask, "Does dental insurance cover Invisalign?" While some policies do not offer any coverage for orthodontics, others do. You will need to check the specifics of your plan to find out how it applies. If it does, it might pay for about 50% of the cost of your treatment, up to the amount of your annual maximum. Depending on what your annual maximum is, your insurance may reduce your out of pocket costs for Invisalign by hundreds of dollars or even $1,000 or more.
Your local dental team is used to dealing with insurance and will be happy to help you navigate and use your coverage. If it is applicable to Invisalign, you should act quickly to begin your treatment. The majority of dental insurance plans work on a calendar-year basis. On December 31, any unused portion of your annual maximum is likely to expire. Since most plans do not have any type of rollover provision, you could end up losing those benefits dollars forever.
Of course, you may choose to wait until 2021 to start Invisalign. However, if you opt to use next year's insurance policy to help you pay for it, you may face a greater out of pocket cost because you will have to pay your deductible for the new year.
Specials Are Available
At New Haven Dental Group in Woodbridge, we find great satisfaction from helping patients achieve their dream smiles. That is why we are offering a limited-time special deal on Invisalign. You can get started for as little as $999, and our team will help you explore options for paying the remainder of the cost. Most patients can take advantage of reasonable monthly installments via autopay. CareCredit financing is also a great way to arrange a payment plan that works with your budget.
Look Forward to an Improved Smile
The overall treatment time with Invisalign varies from patient to patient. However, on average, it takes just about 12 months for patients to see their final results. If you begin your treatment now, you could be enjoying your transformed smile by the time your 2021 year-end activities come around.
Would you like to discover how Invisalign could help you? Now is the ideal time to schedule a consultation with your local Invisalign provider!
Meet the Practice
New Haven Dental Group in Woodbridge boasts a large team of general dentists and specialists who are ready to provide comprehensive care to patients. Invisalign and traditional orthodontics are among the many services we offer. To learn more about us or our current Invisalign special, contact us at 203-389-7080.