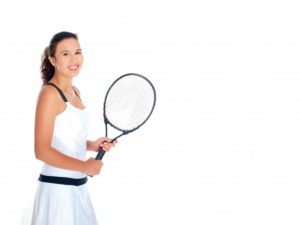 Sports are a fantastic way to exercise, build relationships with friends, and develop good character traits. If you play sports, it is understandable if you are a little concerned about how orthodontics in Woodbridge might affect your ability to enjoy your favorite activities on the court or field. Do not worry — you will be able to continue your athletic activities. In this blog post, we will discuss some key facts that you should know about orthodontic treatment and sports.
There Are Special Mouthguards Designed for Use with Braces
If you opt for traditional metal braces, it is important that you wear a mouthguard while you are playing sports. Not only will this protect your teeth and gums, but it will also prevent damage to your braces that might be expensive to fix. Do not opt for any basic mouthguard from a sporting goods store; ask your dentist about getting one that is designed specifically for use with braces. It will fit better, feel more comfortable, and provide the greatest level of protection possible.
Orthodontic Discomfort Will Not Adversely Affect Your Performance
You might experience some discomfort when you get your braces tightened (or when you switch to a new aligner if you are using Invisalign). However, the pain should be relatively minor. It is unlikely to distract you to the point where your performance will suffer. If you are concerned about missing practice or games for your orthodontic appointments, ask your dental office to schedule your checkups around your athletic activities.
Invisalign Is Not a Substitute for a Mouthguard
Invisalign aligners look similar to some types of mouthguards, but the two serve completely different purposes. Invisalign is not strong enough to protect your teeth if you suffer a blow to the face. Therefore, if you choose Invisalign as your orthodontic treatment, you should remove your aligners during practice and games, particularly if you play a contact sport, like hockey, football, or martial arts. Wear a custom mouthguard instead.
There are some sports where it is fairly low risk to keep your aligners in your mouth while you play sports. Such sports include soccer, baseball, tennis, and gymnastics.
Your Dentist Is Ready to Help
If you ever suffer an injury to your mouth during sports, or one of your orthodontic devices suffers damage, get in touch with the cosmetic dentist in Woodbridge who is providing your treatment as soon as possible. They may be able to schedule an emergency appointment for you.
Sports and orthodontic treatment do not have to interfere with each other. You can straighten your teeth while continuing to enjoy the activities you love.
Meet the Practice
New Haven Dental Group in Woodbridge features an expansive team of dentists and specialists. Dr. Fred Friedman is our on-staff orthodontist; he is proud to offer Invisalign, traditional braces, and other effective treatments. If you have questions about how to safely play sports while you are getting your teeth straightened, he would be pleased to talk with you. Contact our office at 203-408-6713.