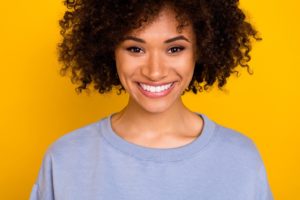 Today, there are many products for teeth whitening in Woodbridge on the market. The majority of them are safe and at least somewhat effective. Professional bleaching treatments from a trained dentist tend to produce particularly stunning results. In the past, though, individuals who wanted to whiten their teeth used ineffective — and often dangerous — methods to achieve a brighter smile. This blog post delves into that fascinating history.
Ancient Whitening Techniques
The history of teeth whitening stretches back thousands of years. The ancient Egyptians, who were well-known for their focus on human beauty, would mix white vinegar with ground pumice. They would use the frayed end of a stick to apply the concoction to their teeth. Sadly, this acidic and abrasive technique could result in significant damage to their enamel.
The ancient Romans were also interested in teeth whitening. They would apply human urine to their teeth. As unappealing and unsanitary as that idea is, it was moderately effective because the ammonia in urine can act as a bleaching agent.
Whitening in the 17th Century
In the 17th century, dentistry was not yet a profession on its own. In fact, barbers were primarily responsible for helping their communities deal with dental issues, including stained teeth. To help their clients achieve a brighter smile, they would rub a metal file on their enamel, then follow it up by applying a nitric acid solution. This method worked, but it came at a high price. People often suffered from premature tooth decay and heightened dental sensitivity.
The Emergence of Modern Whitening
In the 19th century, dentists were looking for ways to treat gum disease. While testing hydrogen peroxide as a potential treatment, they were surprised to find that, not only did the peroxide fight infections in the gums, but it also left the teeth looking much brighter. Teeth whitening methods continued to progress, and in 1989, dentists developed a carbamide peroxide gel that could be applied via fitted tooth trays. Thereafter, the market began to boom with a variety of whitening products that consumers could safely use.
Teeth Whitening Today
Since the late 1980s, the science of teeth whitening has continued to make forward strides. Today, patients can brighten their smile by several shades in just an hour or so thanks to in-office bleaching treatments. They also have a slew of options when it comes to at-home whitening. Achieving a bright, radiant grin has never been easier or safer!
If you are interested in removing dental stains and enjoying an enhanced smile, your dentist would be happy to answer your questions about your cosmetic options.
Meet the Practice
The large team of dentists and specialists at New Haven Dental Group in Woodbridge are proud to offer both in-office and take-home whitening options, all of which are safe and proven effective for most types of dental stains. To learn more about how modern cosmetic dentistry may be able to help you achieve your ideal look, contact our office at 203-409-2535.