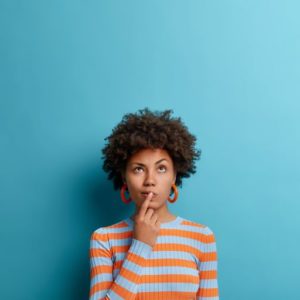 If you strive to take good care of your teeth, and your mouth feels normal, you may expect nothing but good news when you visit your dentist for a routine checkup. But you may be surprised or even shocked when your dentist informs you that you need to undergo a root canal in Woodbridge! What are some common signs that root canal therapy may be needed, and why is this treatment recommended even in some cases where no pain is present? Read on below to learn the answers.
Common Indications for Root Canal Therapy
Root canal therapy is often the treatment of choice when the pulp (the innermost layer) of a tooth suffers damage or infection. Often, problems with the pulp cause a severe, throbbing toothache. If you are experiencing this symptom, you may readily consent to your dentist's treatment recommendations because root canal therapy is an effective and fast way to end dental pain.
However, pain is just one sign that root canal treatment might be necessary. Other possible indications include:
A tooth that has an unusually dark color
A crack or chip in a tooth
A pimple-like bump on the gums
Extreme sensitivity to hot, cold, and pressure
No Pain? You Still Might Need Root Canal Therapy
Even if you are not currently experiencing any obvious signs or symptoms of a dental problem, your dentist might urge you to undergo root canal therapy for one of the following reasons:
There is a new infection. An X-ray might reveal a problem in a tooth's pulp that has not yet caused enough damage to lead to obvious pain. Receiving treatment as soon as possible may spare you from future discomfort.
A tooth is dead. When the nerve inside a tooth dies, it becomes incapable of sending pain signals to the brain. However, the infection that killed the nerve can continue to spread to nearby tissues. Root canal therapy can stop the issue from worsening and may even reduce your risk of systemic illness.
A tooth needs a crown. Due to decay or damage, one of your teeth may need a crown. However, if the tooth has a large filling or other weak points in its structure, it may not have enough strength to support a crown as it is. During root canal therapy, your dentist can clean out the tooth's interior and insert a post that can then support your new crown.
Do Not Wait to Be in Pain
Of course, it is perfectly okay if you want to get a second opinion after receiving the news that you should undergo root canal therapy. However, it is important to remember what may happen if you postpone necessary treatment for too long. The damage to your tooth is likely to worsen. In fact, it may get to the point where a root canal could no longer preserve it; you might need to have it extracted. If you wait until you are in pain to seek care, it may already be too late to save your tooth.
The news that you need root canal therapy can seem to come out of nowhere, especially if you are not in pain. However, you can be confident that your dentist's treatment recommendation stems from years of training and a genuine interest in your well-being.
Meet the Practice
The large team of dentists and specialists at New Haven Dental Group in Woodbridge offer a comprehensive range of services, including root canal therapy, in a welcoming and comfortable environment. If you have questions or concerns about your oral health, we would be pleased to speak with you. Contact us at 203-409-2535.