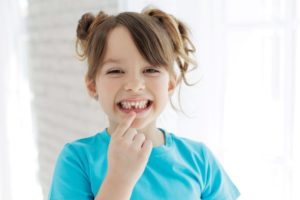 Losing teeth is a normal and healthy part of childhood. Many parents and young ones alike even look forward to seeing teeth come out because it is a sign that a child is growing up. However, the experience can be quite different if your family dentist determines that one of your child's teeth should be removed before it is ready to fall out naturally. What are some reasons for childhood tooth extractions? How can you make the experience as easy as possible for your little one? This brief guide explains.
Reasons for Childhood Tooth Extractions
There are several reasons why a dentist may recommend that your child gets one or more of their baby teeth removed:
A tooth is severely damaged or decayed. It may be causing your child pain and interfering with their ability to eat a balanced diet.
Your child needs orthodontic treatment, and it is necessary to create more room in their mouth.
A baby tooth did not fall out when it should have, and it is compromising the development of the adult teeth.
Your child's teeth are overcrowded, and the overcrowding has the potential to interfere with the development of their oral structures.
Preparing Your Child for Extractions
It is normal if your child feels somewhat nervous about their extraction procedure. Here are some steps you can take to prepare them for their appointment and help them to have the proper mindset:
Make sure your child understands why the procedure is necessary. Emphasize the long-term benefits they will experience.
Explain what your child might feel during their extraction. Their mouth will be numbed, and they might be sedated as well. Preparing your child for these sensations is a wise idea.
Do what you can to help your child get a full night of rest before their appointment.
Helping Your Child Recover from Extractions
Following their extraction appointment, your child's mouth may be sore for several days. Here are some things you can do to help them enjoy a smooth recovery:
Provide soft foods that do not require much chewing. Applesauce, broth, mashed potatoes, and even ice cream are all acceptable choices.
Do not allow the use of drinking straws. The suction action of a straw could dislodge the blood clot at the extraction site and lead to a painful complication known as dry socket.
Provide painkillers. Make sure to offer a dose that is appropriate for your child's age.
Encourage your child to get plenty of rest. They should avoid vigorous exercise for a few days. Try to prepare some sedentary entertainment to keep them occupied. Movies, books, and electronic games are a few possibilities.
Childhood tooth extractions can be an intimidating prospect, but with the help of the above tips, you can make the experience easier for your young one.
Meet the Practice
The general dentists and specialists at New Haven Dental Group in Woodbridge are proud to provide gentle and compassionate care for patients of virtually all ages. If you believe your child needs to undergo a tooth extraction or any other oral procedure, we are ready to answer your questions and guide you through the treatment process. To learn more about how we may be able to serve you, contact our office at 203-409-2535.